Your private driver in Lyon
PRIVATE DRIVER LYON
A 24/7 service is offered by TSE Tourisme & Transport, a rental car company with private driver in Lyon.
You can contact us at any time, we will be at your disposal day and night.
Private driver service in Lyon
Our Private Driver service is based on a price calculated according to the distance traveled. On our website it is possible to make a quote in order to calculate the price of the journey you wish to make.
If you are on holiday in Lyon or if you want to go to an important appointment, contact TSE Tourism & Transport company of Transport car rental with private driver to take you where you want to go. Our company offer high range quality services at best quality / price ratio with professional drivers, luxurious and clean cars.
Discover the city with all the comfort offered by our private driver service in Lyon.
Our team in Lyon
Our private driver team in Lyon is available to meet your needs 7 days a week, 24 hours a day.
Our drivers speaks several languages and have been selected for their expertise and passion for their profession and the knowledge of their region, in order to offer you the best services..
Direct line : +33 615 488 115
Do you need a private driver in Lyon?
CONTACT A PROFESSIONAL
Book your private driver in Lyon
Our vehicles offer high-end services and comfort at the best price. Our private drivers will get you around Lyon region with complete peace of mind aboard our prestigious vehicles and if necessary we will adapt to all your requests (collector vehicle, limo, …)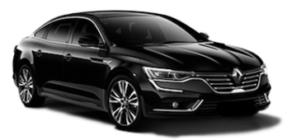 PRIVATE CAR ÉCO
Sedan vehicle at the service of your comfort and your safety, the Private car Éco car is the ally of all your personal trips.
(Mercedes classe C, Renault Talisman, …)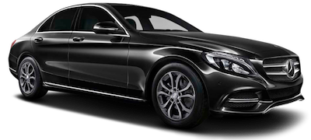 PRIVATE CAR BUSINESS
The business class vehicle is the best partner for your business trips..
(Mercedes classe E, BMW Série 5, …)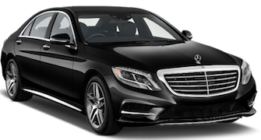 PRIVATE CAR FIRST CLASS
Luxurious and elegant vehicle, to bring you where you need with the biggest comfort.
(Mercedes classe S)
PRIVATE CAR MINIVAN
Whether on a business trip or in group tourism, the Minivan is the comfortable vehicle you need for your professional journey .
(Mercedes classe V, Vito, Caravelle …)
TSE Tourisme & Transport can fit all your private driver needs in: Marseille, Aix-en-Provence, Avignon, Toulon, Saint-Tropez, Cannes, Nice, Courchevel, Lyon, Geneva, Paris.
Your private driver in Lyon
Discover Lyon and its surroundings with your private car service
The city of Lyon in Rhône Alpes region is recognized worldwide for its rich cultural and architectural heritage. Visit Old Lyon with its renaissance style and explore its famous Traboules through many mythical places and places that will take you from the old center to the Basilica de Fourvière or by the Presqu'île and the parc de la tête d'or. Discover the old Théâtre de la Fourvière via the banks of the Saône on the heights of the city where our private drivers will guide you throughout the city of Lyon and its surroundings. Also find in the comfort of our vehicles the Cathedral of Lyon, but also the Gadagne museum with more than 80,000 objects to discover. But Lyon is also the miniature museum and cinema where young and old will appreciate the 100 small ultra-realistic scenes which is the main attraction. Also appreciate Les Halles de Lyon Paul Bocuse, a magical place full of flavors from the 4 corners of the region and of France where the most gourmet will linger. A destination of choice for urban tourism in luxury vehicles with experienced private drivers at your service.
They trust us