YOUR PRIVATE DRIVER IN GENEVA
A 24/7 service is offered by TSE Tourisme & Transport, a rental car company with private driver in Geneva.
You can contact us at any time, we will be at your disposal day and night.
Private driver service in Geneva
Our Private Driver service is based on a price calculated according to the distance traveled. On our website it is possible to make a quote in order to calculate the price of the journey you wish to make.
If you are on holiday in Geneva or if you want to go to an important appointment, contact TSE Tourism & Transport company of Transport car rental with private driver to take you where you want to go. Our company offer high range private chauffeur service at best quality / price ratio with professional drivers, luxurious and clean cars.
Discover the city with all the comfort offered by our private driver service in Geneva.
Our team in Geneva
Our private driver team in Geneva is available to meet your needs 7 days a week, 24 hours a day.
Our drivers speaks several languages and have been selected for their expertise and passion for their profession and the knowledge of their region, in order to offer you the best services..
Direct line : +33 615 488 115
Do you need a private driver in Geneva?
CONTACT A PROFESSIONAL
Book your private driver in Geneva
Our vehicles offer high-end services and comfort at the best price. Our private drivers will get you around Geneva region with complete peace of mind aboard our prestigious vehicles and if necessary we will adapt to all your requests (collector vehicle, limousine service, …)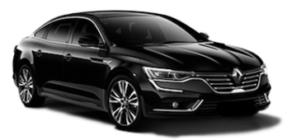 PRIVATE CAR ÉCO
Sedan vehicle at the service of your comfort and your safety, the Private car Éco car is the ally of all your personal trips.
(Mercedes classe C, Renault Talisman, …)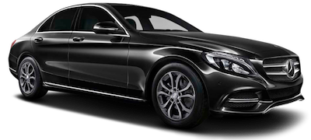 PRIVATE CAR BUSINESS
The business class vehicle is the best partner for your business trips..
(Mercedes classe E, BMW Série 5, …)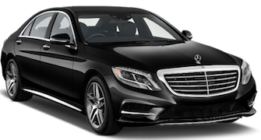 PRIVATE CAR FIRST CLASS
Luxurious and elegant vehicle, to bring you where you need with the biggest comfort.
(Mercedes classe S)
PRIVATE CAR MINIVAN
Whether on a business trip or in group tourism, the Minivan is the comfortable vehicle you need for your professional journey .
(Mercedes classe V, Vito, Caravelle …)
TSE Tourisme & Transport can fit all your private driver needs in: Marseille, Aix-en-Provence, Avignon, Toulon, Saint-Tropez, Cannes, Nice, Courchevel, Lyon, Geneva, Paris.
Your private driver in Geneva
Discover Geneva and its surroundings with your private car service
Geneva swiss region is recognized worldwide for its quality of life in the midst of a breathtaking natural setting. Visit the outskirts of Lake Geneva with the snow-capped Alpine peaks in the background and then visit one of the most beautiful cities in Europe. Discover 18th century architecture passing through Place Neuve and the Museum of Art and History, our private drivers will guide you throughout the city of Geneva and its surroundings. Also find in the comfort of our vehicles the Saint-Pierre Cathedral, but also the Swiss watchmaking museum Patek Philippe to finish in the green spaces of the botanical garden and drop by the flower clock, a unique floral creation . But Geneva city is also the Palais des Nations, home to the Broken Chair, as well as a UN headquarters. And finally you can be taken to the famous CERN offering an original and memorable architecture. An ideal destination for soothing tourism in luxurious vehicles and our experienced private chauffeur.
They trust us