Private driver Courchevel
PRIVATE DRIVER IN COURCHEVEL
A 24/7 service is offered by TSE Tourisme & Transport, a rental car company with private driver in Courchevel.
You can contact us at any time, we will be at your disposal day and night.
Private driver service in Courchevel
Our Private Driver service is based on a price calculated according to the distance traveled. On our website it is possible to make a quote in order to calculate the price of the journey you wish to make.
If you are on holiday in Courchevel or if you want to go to an important appointment, contact TSE Tourism & Transport company of Transport car rental with private driver to take you where you want to go. Our company offer high range quality services at best quality / price ratio with professional drivers, luxurious and clean cars.
Discover the city with all the comfort offered by our private driver service in Courchevel.
Our team in Courchevel
Our private driver team in Courchevel is available to meet your needs 7 days a week, 24 hours a day.
Our drivers speaks several languages and have been selected for their expertise and passion for their profession and the knowledge of their region, in order to offer you the best services..
Direct line : +33 615 488 115
Do you need a private driver in Courchevel?
CONTACT A PROFESSIONAL
Book your private driver in Courchevel
Our vehicles offer high-end services and comfort at the best price. Our private drivers will get you around Courchevel region with complete peace of mind aboard our prestigious vehicles and if necessary we will adapt to all your requests (collector vehicle, limo, …)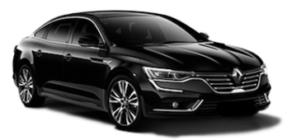 PRIVATE CAR ÉCO
Sedan vehicle at the service of your comfort and your safety, the Private car Éco car is the ally of all your personal trips.
(Mercedes classe C, Renault Talisman, …)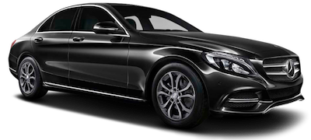 PRIVATE CAR BUSINESS
The business class vehicle is the best partner for your business trips..
(Mercedes classe E, BMW Série 5, …)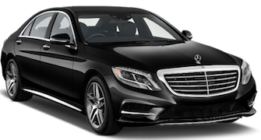 PRIVATE CAR FIRST CLASS
Luxurious and elegant vehicle, to bring you where you need with the biggest comfort.
(Mercedes classe S)
PRIVATE CAR MINIVAN
Whether on a business trip or in group tourism, the Minivan is the comfortable vehicle you need for your professional journey .
(Mercedes classe V, Vito, Caravelle …)
TSE Tourisme & Transport can fit all your private driver needs in: Marseille, Aix-en-Provence, Avignon, Toulon, Saint-Tropez, Cannes, Nice, Courchevel, Lyon, Geneva, Paris.
Your private driver in Courchevel
Discover
Courchevel

and its surroundings with your private car service
The Courchevel ski resort located in the Tarentaise valley in Savoie is a fabulous resort and a destination of first choice for luxury tourism in winter.
If you do not ski you will find a plethora of activities to do on site for young and old.Start by exploring the peaks which will offer you a breathtaking view of the whole resort and the 3 Valleys ski area.Go to the historic center and stroll through the small alleys of the village of Courchevel 1850 like the Rue des Verdons where you can taste good wine at Le baricou or a little further up in the station in the Les Perles du Palais wine cellar.Also discover Nordic walking, snowshoeing or cross-country skiing on the mountain paths which will take you towards the Lac de La Rosière.Also take advantage of the comfort of our vehicles to go to Le Forum, a recognized shopping center where you will find many luxury shops and restaurants.But Courchevel, also offers many relaxation activities and spas among the best in France which range from sauna to hammam, through atypical treatments like body wrap with chocolate or massage based on salt rock from glaciers.Also take the opportunity to make a gastronomic stop in the multiple Michelin-starred restaurants such as 1847, Le Farçon or 1850 Be Organic which will delight the taste buds of the most gourmet.A luxury destination for mountain tourism in high-end vehicles with experienced private drivers at your service.
They trust us