BOOK YOUR CAR WITH CHAUFFEUR
CAR WITH CHAUFFEUR
In Aix-en-Provence and Marseille
Cars with chauffeur, with pleasure
If you are often on a business trip, discover our provision service that provides you with maximum comfort and tranquility.
The driven private car advantages
Benefit from a high quality service with our driven private cars. Our chauffeurs are available for business or leisure trips and can transport several people.
A specific service
During your transfer, you will benefit from safety, comfort and a competent chauffeur at your service whom will strive to meet your expectations in the best way possible. We will try very hard to answer to all of your demands.
Different car ranges
With TSE Transports, driven-private car rental, you will have a large range of vehicles We will be able to choose from depending on your needs: group travel, long transfers, business trips, evening receptions, etc.
Driven-private car rental's rate
Quotes can vary depending on the choice of vehicle but also on the distance traveled. The route will be determined at the departure and you will not have any additional charges. In case of traffic, you will not be confronted to any additional charge, as private cars do not have an increase system. This is indeed one of the greatest benefits from a private car with chauffeur.
A punctual and secured service
As soon as you depart from your hotel or accommodation, our car will be there expecting you. Our drivers are very punctual on departure and arrival times. Do not worry for the trip's safety because our chauffeurs have years of practice behind them, and master the wheel. They are trained in order to guarantee the passengers' safety on board.
Therefore, do not hesitate anymore to contact our chauffeur-driven private cars' service with TSE Transports. We will know how to guide you through all your demands.
PRIVATE CHAUFFEURS' TEAM
Our private car team is available 24/7 to answer to your requests.
Multilingual, our drivers have been selected for their expertise but also their passion for their job and their knowledge of the region to offer you the best service possible.
Call +33 6 15 48 81 15
IN NEED OF A PRIVATE DRIVER? CONTACT A PROFESSIONAL
BOOK YOUR PRIVATE CAR
Our large range of private cars benefits from a very high quality service and comfort, at the best price. TSE Transports' chauffeurs will transport you all over Aix-en-Provence and Marseille's surroundings in one of our prestigious vehicles.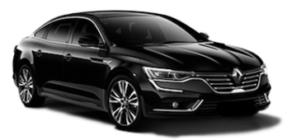 Sedan in the service of your comfort and safety, this Eco-friendly vehicle is your private transfers' ally.
(Mercedes C-Class, Renault Talisman, etc.)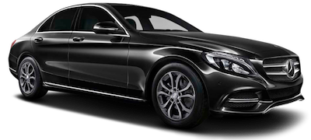 The Business Class vehicle is your professional transfers best partner.
(Mercedes E-Class, BMW 5 Series, etc.)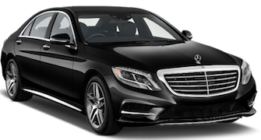 In service of prestige and refinement, this premiere vehicle will take you to an unique world.
(Mercedes S-Class)
On a business trip, or a group travel, the Van is the all-comfort vehicle you will need.
(Mercedes V-Class, Vito, Caravelle, etc.)
In need of a private driver?
TSE Transports gladly adapts to your requests in Aix-en-Provence and Marseille!
Book a private car in Aix-en-Provence for your tranfers and trips from and to Aix-en-Provence.
Discover our private car services in Marseille, 24/7 for all your business trips.
Book a private car from Marseille's airport to your destination at any time.
In need of a private chauffeur in Aix-en-Provence? We gladly adapt to your requests and suggestions.
Your Marseille's private chauffeur will take you safely and discreetly to your destination.
We provide you with a private car with a chauffeur for all your trips in the PACA region.
Book your private car now in the PACA region, to take you to Aix-en-Provence and Marseille's surroundings.