YOUR PRIVATE CHAUFFEUR IN MARSEILLE
PRIVATE CAR MARSEILLE
Your trips with a private chauffeur in Marseille
What more can you dream of than being transported in the greatest comfort? Our private car drivers in Marseille are experienced, professional and discreet chauffeurs whom will transport you safely.
A service adapted for your needs
Our private car chauffeurs in Marseille also offer their clientèle the possibility of choosing a car welcoming up to 8 passengers. There are many vehicles like that, such as vans. However, comfort is always on deck. Vans are the vehicles recommended to travel for tourism in the best conditions, due to the amount of space. On the other hand, it is also possible to book a luxury car, business or economic class, depending on your requirements.
A set rate
Our rates for a private car trip in Marseille are always set ahead with the client to offer the most satisfactory experience. In this way, surprises are excluded. Before going on a trip to Marseille and its surroundings in a private car, you need to book a reservation.
Book ahead
Booking ahead allows our customer to know the trip's rate beforehand, whether it is a transfer to the rocky inlets, Cassis's city, or any other destination in Marseille's surroundings.
Payment method
We accept payments by credit or debit cards directly to the chauffeur during your transfer, or by cash or wire transfers.
PRIVATE CHAUFFEURS' TEAM IN MARSEILLE
Our private car team is available 24/7 to answer to your requests.
Multilingual, our drivers have been selected for their expertise but also their passion for their job and their knowledge of the region to offer you the best service possible.
Call +33 6 15 48 81 15
IN NEED OF A PRIVATE DRIVER IN MARSEILLE ? CONTACT A PROFESSIONAL
BOOK YOUR PRIVATE CAR
Our large range of private cars benefits from a very high quality service and comfort, at the best price. TSE Transports' chauffeurs will transport you all over Aix-en-Provence and Marseille's surroundings in one of our prestigious vehicles.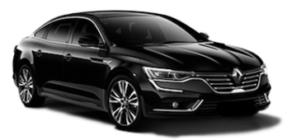 Sedan in the service of your comfort and safety, this Eco-friendly vehicle is your private transfers' ally.
(Mercedes C-Class, Renault Talisman, etc.)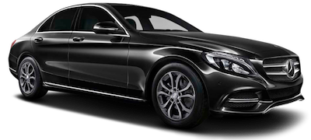 The Business Class vehicle is your professional transfers best partner.
(Mercedes E-Class, BMW 5 Series, etc.)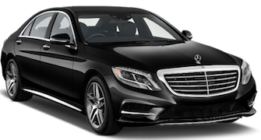 In service of prestige and refinement, this premiere vehicle will take you to an unique world.
(Mercedes S-Class)
On a business trip, or a group travel, the Van is the all-comfort vehicle you will need.
(Mercedes V-Class, Vito, Caravelle, etc.)
In need of a private driver?
TSE Transports gladly adapts to your requests in Aix-en-Provence and Marseille!
Book a private car in Aix-en-Provence for your tranfers and trips from and to Aix-en-Provence.
Discover our private car services in Marseille, 24/7 for all your business trips.
Book a private car from Marseille's airport to your destination at any time.
In need of a private chauffeur in Aix-en-Provence? We gladly adapt to your requests and suggestions.
Your Marseille's private chauffeur will take you safely and discreetly to your destination.
We provide you with a private car with a chauffeur for all your trips in the PACA region.
Book your private car now in the PACA region, to take you to Aix-en-Provence and Marseille's surroundings.