YOUR PRIVATE CHAUFFEUR IN AIX-EN-PROVENCE
PRIVATE CAR IN AIX-EN-PROVENCE
To make sure you benefit from the best transportation while you stay in Aix-en-Provence, you only need to contact private cars in Aix-en-Provence. You will get to choose from a variety of vehicles, adapting to your needs and events.
A wide range of vehicle types
Choose amongst the numerous private cars with chauffeurs to take you anywhere in Aix-en-Provence. We offer a high-end quality service (competent and respectful chauffeurs, guaranteed safety, and punctual trips) and transfers in luxurious cars. What more could you ask for to reach your destination? You only have to contact us exposing your needs such as a transfer for an event (wedding, evening reception, etc.) or long-distance trip, even just for a drive to explore and discover the city, typical alleys and old buildings.
Vehicles available for any situation
Private cars with chauffeurs are also made for travels. If you are a group going on a vacation, Simply Provence Transports will suggest different vans that will take you, as well as your luggage, to your destination. No need to book several cars for your transfers, we will adapt to your group number and luggages.
All the necessary comfort
Prestigious cars both outside and inside. You will have the privilege to be transported on board of a very comfortable and clean vehicle. You only need to enjoy the ride and relax while waiting upon arrival.
A continued service to satisfy your needs.
PRIVATE CHAUFFEURS' TEAM
Thibaut and his private car team is available 24/7 to answer to your requests.
Multilingual, our drivers have been selected for their expertise but also their passion for their job and their knowledge of the region to offer you the best service possible.
Call +33 6 15 48 81 15
IN NEED OF A PRIVATE DRIVER? CONTACT A PROFESSIONAL
BOOK YOUR PRIVATE CAR
Our large range of private cars benefits from a very high quality service and comfort, at the best price. TSE Transports' chauffeurs will transport you all over Aix-en-Provence and Marseille's surroundings in one of our prestigious vehicles.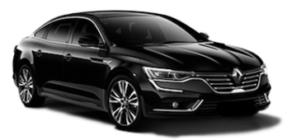 Sedan in the service of your comfort and safety, this Eco-friendly vehicle is your private transfers' ally.
(Mercedes C-Class, Renault Talisman, etc.)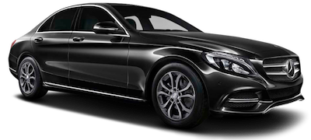 The Business Class vehicle is your professional transfers best partner.
(Mercedes E-Class, BMW 5 Series, etc.)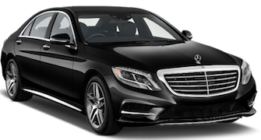 In service of prestige and refinement, this premiere vehicle will take you to an unique world.
(Mercedes S-Class)
On a business trip, or a group travel, the Van is the all-comfort vehicle you will need.
(Mercedes V-Class, Vito, Caravelle, etc.)
In need of a private driver?
TSE Transports gladly adapts to your requests in Aix-en-Provence and Marseille!
Book a private car in Aix-en-Provence for your tranfers and trips from and to Aix-en-Provence.
Discover our private car services in Marseille, 24/7 for all your business trips.
Book a private car from Marseille's airport to your destination at any time.
In need of a private chauffeur in Aix-en-Provence? We gladly adapt to your requests and suggestions.
Your Marseille's private chauffeur will take you safely and discreetly to your destination.
We provide you with a private car with a chauffeur for all your trips in the PACA region.
Book your private car now in the PACA region, to take you to Aix-en-Provence and Marseille's surroundings.